South Africa vs Zimbabwe (2018 ) – First ODI
South Africa vs Zimbabwe (2018 ) – First ODI of one day international series started on September 30, 2018, Sunday 10:00 AM local
Venue: De Beers Diamond Oval, Kimberley
South Africa got in for the South Africa vs Zimbabwe (2018 ) – First ODI with the following squad: Jean-Paul Duminy (c), Dean Elgar, Imran Tahir, Reeza Hendricks, Aiden Markram, Kagiso Rabada, Andile Phehlukwayo, Lungi Ngidi, Christiaan Jonker, Heinrich Klaasen (wk), Willem Mulder
Dale Steyn, Khaya Zondo, and Tabraiz Shamsi were players on bench for RSA.
Zimbabwe faced the host RSA for the South Africa vs Zimbabwe (2018 ) – First ODI with following players: Elton Chigumbura, Brendan Taylor (wk), Hamilton Masakadza (c), Sean Williams, Kyle Jarvis, Craig Ervine, Tendai Chatara, Wellington Masakadza, Solomon Mire, Peter Moor, Brandon Mavuta
Tinashe Kamunhukamwe, Donald Tiripano, Richard Ngarava, and Ryan Murray were substitute players for Zimbabwe.
Umpires: C. Gaffaney & Bongani Jele
Third Umpire: A. Holdstock
Match Referee: J. Crowe
Toss won by South Africa and opted to field.
In the South Africa vs Zimbabwe (2018 ) – First ODI, Zimbabwe started batting losing its opening batsman Solomon Mire for 0 in fourth over. Zimbabwe struggled facing South African bowlers and able to make a pitiable score of 117 losing all wickets in 34.1 overs with Hamilton Masakadza 25 runs & Elton Chigumbara 27 runs being the top score.
South African Bowling Department did the demolition with each picking wickets. Lungi Ngidi picked 3 wickets in 8.1 overs giving away just 19 runs.
South Africa started their batting in South Africa vs Zimbabwe (2018 ) – First ODI targeting 118 runs. They made the score of 119 runs losing 5 wickets in 26.1 overs. Heinrich Klaasen made the highest score of 44 runs & Aiden Markram scored 27 runs in this process of chase. Zimbabwe bowlers Tendai Chatara & Wellington Masakadza picket 2 wickets each.
Man of the Match award given to Lungi Ngidi for his performance with ball in this South Africa vs Zimbabwe (2018 )  First ODI.
RSA made 1-0 lead as a result of this victory.
ZIM 117/10 (34.1 Ovs)
RSA 119/5 (26.1 Ovs)
South Africa won by 5 wkts
Match Status: Match Ended
South Africa vs Zimbabwe (2018 ) – First ODI
Zimbabwe (Scorecard)
Batting
R
B
4S
6S
Hamilton Masakadza (C) c Reeza Hendricks b Andile Phehlukwayo
25
52
4
0
Solomon Mire c Reeza Hendricks b Lungi Ngidi
0
3
0
0
Craig Ervine c Heinrich Klaasen b Willem Mulder
7
20
1
0
Brendan Taylor (W) c Reeza Hendricks b Kagiso Rabada
9
29
0
0
Sean Williams lbw b Andile Phehlukwayo
4
5
1
0
Peter Moor c Dean Elgar b Kagiso Rabada
13
15
3
0
Elton Chigumbura c Kagiso Rabada b Lungi Ngidi
27
37
4
0
Wellington Masakadza lbw b Imran Tahir
15
22
3
0
Brandon Mavuta lbw b Imran Tahir
5
5
1
0
Kyle Jarvis b Lungi Ngidi
8
15
2
0
Tendai Chatara not out
0
2
0
0
Extras: 4 (b – 0, w – 4, nb – 0, Penalty – 0)
Total: 117-10 in 34.1 overs (3.43 runs per over)
Fall of wickets: 1-10 (Solomon Mire, 3.1 ov) , 2-28 (Craig Ervine, 10.3 ov) , 3-38 (Hamilton Masakadza, 14 ov) , 4-44 (Sean Williams, 15.5 ov) , 5-53 (Brendan Taylor, 19.1 ov) , 6-62 (Peter Moor, 21.4 ov) , 7-86 (Wellington Masakadza, 27.5 ov) , 8-96 (Brandon Mavuta, 29.3 ov) , 9-112 (Kyle Jarvis, 32.5 ov) , 10-117 (Elton Chigumbura, 34.1 ov)
| BOWLING | 0 | M | R | W |
| --- | --- | --- | --- | --- |
| Kagiso Rabada | 8 | 2 | 34 | 2 |
| Lungi Ngidi | 8.1 | 1 | 19 | 3 |
| Willem Mulder | 6 | 0 | 19 | 1 |
| Andile Phehlukwayo | 7 | 2 | 22 | 2 |
| Imran Tahir | 5 | 1 | 23 | 2 |
South Africa vs Zimbabwe (2018 ) – First ODI
South Africa (SA) Scorecard
Batting
R
B
4S
6S
Aiden Markram c Elton Chigumbura b Tendai Chatara
27
38
5
0
Dean Elgar c Peter Moor b Tendai Chatara
2
10
0
0
Reeza Hendricks b Wellington Masakadza
5
6
1
0
Heinrich Klaasen (W) c Craig Ervine b Wellington Masakadza
44
44
5
2
Christiaan Jonker c Sean Williams b Brandon Mavuta
6
14
1
0
JP Duminy (C) not out
16
29
2
0
Willem Mulder not out
14
17
2
0
Extras: 5 (b – 1, w – 2, nb – 1, Penalty – 0)
Total: 119-5 in 26.1 overs (4.56 runs per over)
Fall of wickets: 1-13 (Dean Elgar, 3.1 ov) , 2-25 (Reeza Hendricks, 6.3 ov) , 3-40 (Aiden Markram, 10 ov) , 4-58 (Christiaan Jonker, 14.3 ov) , 5-96 (Heinrich Klaasen, 21.4 ov)
| BOWLING | 0 | M | R | W |
| --- | --- | --- | --- | --- |
| Kyle Jarvis | 7 | 0 | 36 | 0 |
| Tendai Chatara | 6 | 1 | 12 | 2 |
| Wellington Masakadza | 5 | 1 | 26 | 2 |
| Brandon Mavuta | 4 | 0 | 24 | 1 |
| Sean Williams | 4.1 | 0 | 19 | 0 |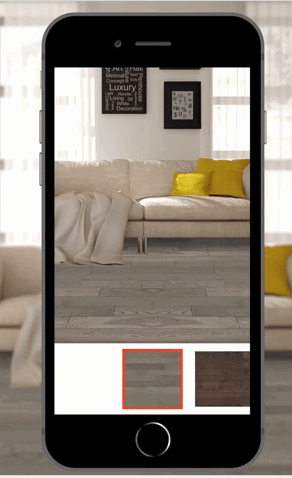 Check Out Room visualizer