India Vs Bangladesh Asia Cup Final (2018)
Date: Friday, 28 September, 2018
Venue: Dubai International Cricket Stadium, Dubai
Match Status: Match Ended
Asia Cup Final on September 28, 2018, Friday, started at 11:30 AM GMT in the venue Dubai International Cricket Stadium, Dubai.
In Asia Cup final, India won the toss and opted to bowl. In this final match, umpires on field were Marais Erasmus & Ruchira Palliyaguruge. Third umpire is Rod Tucker and match referee is David Boon.
In Asia Cup Final, India played in captaincy of Rohit the following squad: Rohit Sharma (c), Shikhar Dhawan, Ambati Rayudu, Dinesh Karthik, MS Dhoni (wk), Kedar Jadhav, Ravindra Jadeja, Bhuvneshwar Kumar, Kuldeep Yadav, Yuzvendra Chahal, Jasprit Bumrah. With Siddarth Kaul, Lokesh Rahul, Manish Pandey, Deepak Chahar, K Khaleel Ahmed on the bench.
Bangladesh played in captaincy of Mashrafe Mortaza with his squad Liton Das, Soumya Sarkar, Mohammad Mithun, Mushfiqur Rahim (wk), Imrul Kayes, Mahmudullah, Mashrafe Mortaza (c), Mehidy Hasan, Nazmul Islam, Rubel Hossain, Mustafizur Rahman. With Ariful Haque, Mominul Haque, Abu Hider Rony, Mosaddek Hossain, Nazmul Hossain Shanto on the bench.
Bangladesh made a score of 222/10 runs in 48.3 overs with Liton Das' ton of 121 runs in 117 balls with 12 4s and two 6s. Bangladesh had a steady start of 120 runs first-wicket partnership between Liton Das and Mehidy Hasan losing first wicket of Hasan in 32 runs. Bangladesh lost wickets in regular interval getting out batsmen in single digits, except Soumya Sarkar, who made 33 runs in 45 balls with one 4 and one 6 in the Asia Cup Final match against India.
India's Bowling Department, Kuldeep Yadav picked up 3 wickets in 10 overs giving away 45 runs with a economy rate of 4.50. Kedar Jadhav took 2 wickets in nine overs giving 41 runs with economy rate of 4.56. Yuzvendra Chahal and Jasprit Bumrah picked a wicket each with Bumrah ending Bangladesh's innings in his third ball of ninth over.
In Asia Cup Final match, India chased down the target in 50 overs of 223 runs losing seven wickets. Rohit (48 runs three 4s, three 6s) and Dhawan started the innings with Dhawan (15 runs) getting out in 35 runs total for the team. 54 runs of fourth wicket partnership between Dinesh Karthik (37 runs in 61 balls) & MS. Dhoni (36 runs in 67 balls) and 52 runs of sixth wicket partnership between Kedar Jadhav n.o. & Ravindra Jadeja (23 runs each) led India to victory.
Bangladesh's Bowling Department did a fair job making India to play 50 overs to make out the target of 223 runs. Mustafizur Rahman & Rubel Hossain led Bangladeshi bowlers picking 2 wickets each giving away 38 runs (3.8 economy) & 26 runs (2.6 economy) in 10 overs.
Asia Cup Final match won by India by 3 wickets.  India lifted the title for seventh time.
MS. Dhoni reached the milestone of 800 dismissals in the Asia Cup Final match becoming first Asian Wicketkeeper to make 800 dismissal through stumping in this form of cricket (ODI) in the 43rd over of Bangladesh Innings getting out Bangladesh captain Mashrafe Mortaza. Of note, the form batsman Liton Das (799th victim for Dhoni's record) was stumped in 41st over previously.
Kedar Jadhav was awarded with Man of The Match for performance with ball picking two wickets and his temperament with bat in final overs scoring 23 runs leading the team to victory.
Bangladesh (Asia Cup Final) Scorecard
Batting
R
B
4S
6S
Liton Das st MS Dhoni b Kuldeep Yadav
121
117
12
2
Mehidy Hasan c Ambati Rayudu b Kedar Jadhav
32
59
3
0
Imrul Kayes lbw b Yuzvendra Chahal
2
12
0
0
Mushfiqur Rahim (W) c Jasprit Bumrah b Kedar Jadhav
5
9
1
0
Mohammad Mithun run out (Ravindra Jadeja)
2
4
0
0
Mahmudullah c Jasprit Bumrah b Kuldeep Yadav
4
16
0
0
Soumya Sarkar run out (Ambati Rayudu)
33
45
1
1
Mashrafe Mortaza (C) st MS Dhoni b Kuldeep Yadav
7
9
0
1
Nazmul Islam run out (sub)
7
13
0
0
Mustafizur Rahman not out
2
5
0
0
Rubel Hossain b Jasprit Bumrah
0
2
0
0
Extras: 7 (b – 0, w – 5, nb – 0, Penalty – 0)
Total: 222-10 in 48.3 overs (4.6 runs per over)
Fall of wickets: 1-120 (Mehidy Hasan, 20.5 ov) , 2-128 (Imrul Kayes, 23.5 ov) , 3-137 (Mushfiqur Rahim, 26.5 ov) , 4-139 (Mohammad Mithun, 28 ov) , 5-151 (Mahmudullah, 32.2 ov) , 6-188 (Liton Das, 41 ov) , 7-196 (Mashrafe Mortaza, 42.5 ov) , 8-213 (Nazmul Islam, 46.4 ov) , 9-222 (Soumya Sarkar, 48.1 ov) , 10-222 (Rubel Hossain, 48.3 ov)
| BOWLING | 0 | M | R | W |
| --- | --- | --- | --- | --- |
| Bhuvneshwar Kumar | 7 | 0 | 33 | 0 |
| Jasprit Bumrah | 8.3 | 0 | 39 | 1 |
| Yuzvendra Chahal | 8 | 1 | 31 | 1 |
| Kuldeep Yadav | 10 | 0 | 45 | 3 |
| Ravindra Jadeja | 6 | 0 | 31 | 0 |
| Kedar Jadhav | 9 | 0 | 41 | 2 |
India
(Asia Cup Final)
Scorecard
Batting
R
B
4S
6S
Rohit Sharma (C) c Nazmul Islam b Rubel Hossain
48
55
3
3
Shikhar Dhawan c Soumya Sarkar b Nazmul Islam
15
14
3
0
Ambati Rayudu c Mushfiqur Rahim b Mashrafe Mortaza
2
7
0
0
Dinesh Karthik lbw b Mahmudullah
37
61
1
1
MS Dhoni (W) c Mushfiqur Rahim b Mustafizur Rahman
36
67
3
0
Kedar Jadhav not out
23
27
1
1
Ravindra Jadeja c Mushfiqur Rahim b Rubel Hossain
23
33
1
0
Bhuvneshwar Kumar c Mushfiqur Rahim b Mustafizur Rahman
21
31
1
1
Kuldeep Yadav not out
5
5
0
0
Extras: 13 (b – 1, w – 5, nb – 0, Penalty – 0)
Total: 223-7 in 50.0 overs (4.46 runs per over)
Fall of wickets: 1-35 (Shikhar Dhawan, 4.4 ov) , 2-46 (Ambati Rayudu, 7.3 ov) , 3-83 (Rohit Sharma, 16.4 ov) , 4-137 (Dinesh Karthik, 30.4 ov) , 5-160 (MS Dhoni, 36.1 ov) , 6-212 (Ravindra Jadeja, 47.2 ov) , 7-214 (Bhuvneshwar Kumar, 48.1 ov)
| BOWLING | 0 | M | R | W |
| --- | --- | --- | --- | --- |
| Mehidy Hasan | 4 | 0 | 27 | 0 |
| Mustafizur Rahman | 10 | 0 | 38 | 2 |
| Nazmul Islam | 10 | 0 | 56 | 1 |
| Mashrafe Mortaza | 10 | 0 | 35 | 1 |
| Rubel Hossain | 10 | 2 | 26 | 2 |
| Mahmudullah | 6 | 0 | 33 | 1 |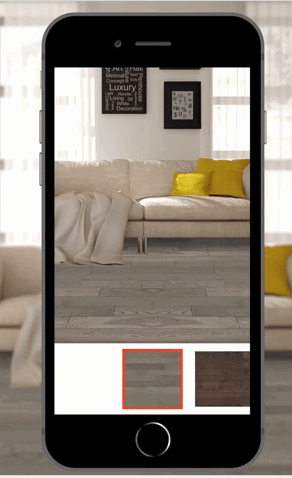 Check Out Room visualizer