Date: Saturday, 15 September, 2018 08:08 IST
Venue: Dubai International Cricket Stadium, DubaiMatch Status: Match Ended
In Asia Cup League Match 1, Bangladesh won the toss and opted to bat. Bangladesh scored 261 runs in 49.3 overs losing all wickets. Mushfiqur Rahim 144 runs & Mohammad Mithun 63 runs. Lasith Malinga picked up 4 wickets. Sri Lanka in return lost all wickets scoring 124 runs. All six bowlers of Bangladesh picked up wickets.
Bangladesh won by 137 runs
Bangladesh (Asia Cup League Match 1)
Batting
R
B
4S
6S
Tamim Iqbal not out
2
4
0
0
Liton Das c Kusal Mendis b Lasith Malinga
0
4
0
0
Shakib Al Hasan b Lasith Malinga
0
1
0
0
Mushfiqur Rahim (W) c Kusal Mendis b Thisara Perera
144
150
11
4
Mohammad Mithun c Kusal Perera b Lasith Malinga
63
68
5
2
Mahmudullah c Dhananjaya de Silva b Amila Aponso
1
4
0
0
Mosaddek Hossain c Kusal Perera b Lasith Malinga
1
5
0
0
Mehidy Hasan c & b Suranga Lakmal
15
21
0
0
Mashrafe Mortaza (C) c Upul Tharanga b Dhananjaya de Silva
11
18
2
0
Rubel Hossain lbw b Dhananjaya de Silva
2
12
0
0
Mustafizur Rahman run out (Kusal Mendis)
10
11
1
0
Extras: 12 (b – 0, w – 7, nb – 1, Penalty – 0)
Total: 261-10 in 49.3 overs (5.29 runs per over)
Fall of wickets: 1-1 (Liton Das, 0.5 ov) , 2-1 (Shakib Al Hasan, 1 ov) , 3-134 (Mohammad Mithun, 25.3 ov) , 4-136 (Mahmudullah, 26.2 ov) , 5-142 (Mosaddek Hossain, 28 ov) , 6-175 (Mehidy Hasan, 33.4 ov) , 7-195 (Mashrafe Mortaza, 39 ov) , 8-203 (Rubel Hossain, 42.4 ov) , 9-229 (Mustafizur Rahman, 46.5 ov) , 10-261 (Mushfiqur Rahim, 49.3 ov)
| BOWLING | 0 | M | R | W |
| --- | --- | --- | --- | --- |
| Lasith Malinga | 10 | 2 | 23 | 4 |
| Suranga Lakmal | 10 | 0 | 46 | 1 |
| Amila Aponso | 9 | 0 | 55 | 1 |
| Thisara Perera | 7.3 | 0 | 51 | 1 |
| Dilruwan Perera | 3 | 0 | 25 | 0 |
| Dhananjaya de Silva | 7 | 0 | 38 | 2 |
| Dasun Shanaka | 3 | 0 | 19 | 0 |
Sri Lanka
(Asia Cup League Match 1)
Batting
R
B
4S
6S
Upul Tharanga b Mashrafe Mortaza
27
16
4
1
Kusal Mendis lbw b Mustafizur Rahman
0
1
0
0
Kusal Perera (W) lbw b Mehidy Hasan
11
24
2
0
Dhananjaya de Silva lbw b Mashrafe Mortaza
0
3
0
0
Angelo Mathews (C) lbw b Rubel Hossain
16
34
0
0
Dasun Shanaka run out (Shakib Al Hasan)
7
22
0
0
Thisara Perera c Rubel Hossain b Mehidy Hasan
6
9
1
0
Dilruwan Perera st Liton Das b Mosaddek Hossain
29
44
0
2
Suranga Lakmal b Mustafizur Rahman
20
25
1
1
Amila Aponso c sub b Shakib Al Hasan
4
31
0
0
Lasith Malinga not out
3
3
0
0
Extras: 1 (b – 0, w – 0, nb – 0, Penalty – 0)
Total: 124-10 in 35.2 overs (3.52 runs per over)
Fall of wickets: 1-22 (Kusal Mendis, 2 ov) , 2-28 (Upul Tharanga, 3 ov) , 3-32 (Dhananjaya de Silva, 4.3 ov) , 4-38 (Kusal Perera, 9.2 ov) , 5-60 (Dasun Shanaka, 16.1 ov) , 6-63 (Angelo Mathews, 17.2 ov) , 7-69 (Thisara Perera, 18.5 ov) , 8-96 (Suranga Lakmal, 25.2 ov) , 9-120 (Dilruwan Perera, 34.1 ov) , 10-124 (Amila Aponso, 35.2 ov)
| BOWLING | 0 | M | R | W |
| --- | --- | --- | --- | --- |
| Mashrafe Mortaza | 6 | 2 | 25 | 2 |
| Mustafizur Rahman | 6 | 0 | 20 | 2 |
| Mehidy Hasan | 7 | 1 | 21 | 2 |
| Shakib Al Hasan | 9.2 | 0 | 31 | 1 |
| Rubel Hossain | 4 | 0 | 18 | 1 |
| Mosaddek Hossain | 3 | 0 | 8 | 1 |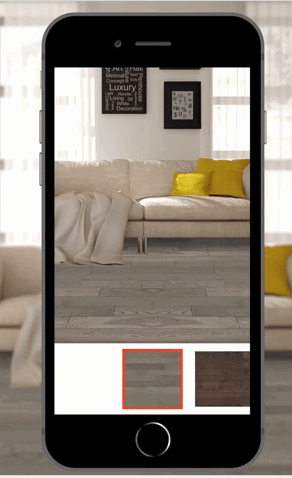 Check Out Room visualizer